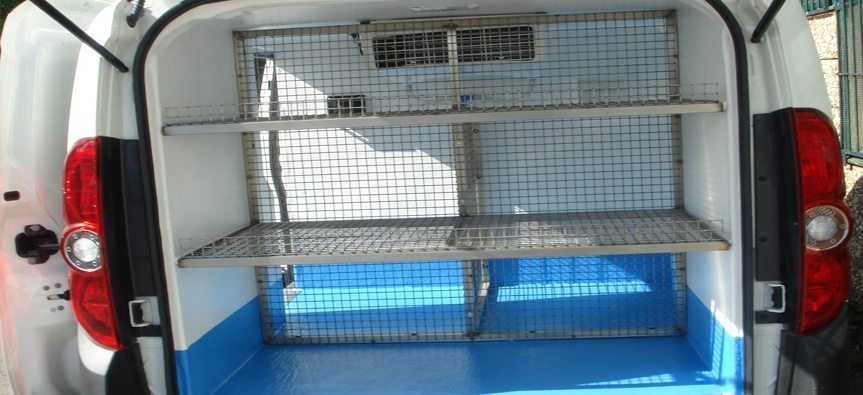 Bespoke Van Conversions
Catering Van Conversions:
Vantastec provide the best choice and value for money for catering vans. Our team will fully discuss your specification – from layout, the choice of equipment, to the fuel and power needs of the vehicle. We also offer a few 'little extras' to enhance your vehicle to improve the service you supply to your customers. Vantastec has a flexible approach to the internal layout so you can tailor the conversion to your requirements. Each individual Vantastec catering van is made to the highest standard, using only the best materials and equipment.
All Vantastec catering vans are fully insulated and all internal surfaces are laminated with non-porous, seam-free, resin bonded fibre-glass as standard – patterned aluminium or stainless steel is also available. The baskets are stainless steel mesh, all fittings have been designed to ensure ease of cleaning.
Our catering vans are suitable for local authorities and private catering companies operating independent catering and delivery services. Furthermore, all catering vehicles carry a full manufacturer and installation guarantee.
Hermetically Sealed linings:
Designed for the carriage of hazardous waste. Our lining is completely sealed and therefore essential to ensure there is no cross contamination from the internal load space to the drivers cab. Ideal for the carriage of products that need a dust free environment, that is easy to keep clean and does not encourage the growth of mould. Other uses include the carriage of waste water or very wet products, with the fitting of a raised batten or lip across the nearside and rear doors, our lining is completely water tight.
Animal Conveyance Conversions:
These conversions incorporate insulation to assist in keeping the animals warm in the winter and cooler in the summer. All internal surfaces are laminated with non-porous, seam-free, resin bonded fibre-glass to produce a water-tight compartment, designed to be easy to clean.
We offer a number of options available from a basic conversion with sealed lining with a gated mesh cage and ventilation, to a fully specified conversion complete with additional escape routes built in to the cage, multi level cages, mesh partitions, drawers and storage areas. We can even fit air conditioning and hot air heating systems for additional comfort.