What makes our sandwich van and catering conversions different from the rest?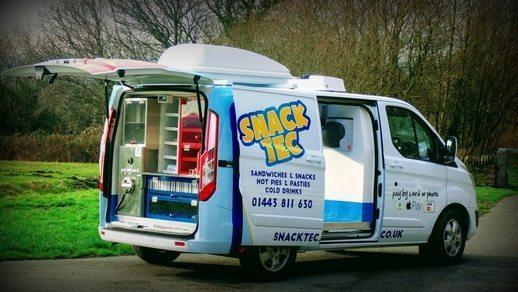 Fully insulated refrigeration conversion

Hot, ambient & chilled sections

Hot section can reach temperatures of up to 75 degrees with 2 degree differential

Holding oven & display cabinet designed to hold gastronome trays

Two digital temperature display units

Display area holding up to 100 bottled & 80 canned drinks

Chilled display area can hold up to 120+ sandwiches or fresh foods

Side loading compartment for storage & holding chilled produce

Hand wash basin & soap dispenser

Paper towel dispenser

Additional display lights

EPOS till system, card reader & 4G router available as optional extras

Guaranteed buyback offer
Vantastec is proud to present our new 'Snack-Tec' sandwich and catering van conversion. If you are looking to expand your current business or start up a fresh sandwich round, then we can help. The unique selling point of our 'Snack-Tec' van is keeping the interior fully multipurpose. Not only do you have ample storage space for your display of hot, ambient, and cold food, the display section also holds bottles, cans and gastronome trays. The large temperature controlled load area with overnight standby allows you to carry extra produce for re-stocking on your round, while still having enough room to deliver those lunch time buffet's or run down the cash 'n' carry. We have even given you the option of having a fully functional EPOS till system, meaning you can take card and phone payments while you are out on the road (4G signal dependent). With it's unique modular design, if your business expands in the future the whole display section van be removed and the vehicle can be returned to a full sized refrigeration van. With 40 years cumulative experience in the catering transport industry, a dedicated workshop an the recognition of all UK vehicle manufacturers we are able to offer you competitive prices, customised conversions and provide a guaranteed buy back offer! Our concept provides low maintenance costs, exceptional amounts of load capacity and outstanding residual value with the option to sell your van as a catering vehicle or easily returned to a standard refrigeration van. We can even offer unbeatable monthly figures or rental plans! Just give the team a call on 01443 811 630 or send a message over to sales@vantastec.co.uk for more information!